Tangled up in Licensing: The Case of Eyebrow Threading
Conor Norris
Occupational licensing laws are designed to protect consumers. Licensing laws regulate a wide
range of services from healthcare to trades. In the past, licensing was also ubiquitous in beauty
services. At the time of this writing, barbers, cosmetologists, manicurists, and estheticians are
licensed in all 50 states. States have begun to reform licensing laws, however, allowing
professionals to offer niche beauty services that pose a low risk of harm to consumers. In this
policy brief, I focus on eyebrow threading, a safe technique to remove hair that does not use
chemicals or sharp objects. Currently, 21 states allow professionals to offer threading services
without a license, 18 of them with no professional regulation.
Occupational Licensing
Occupational licensing is the most stringent form of labor market regulation. It has grown from
covering around 5 percent of workers in the 1950s to over 20 percent of workers today.(1)
Licensing can be thought of as a government permission slip to work. Before legally being
allowed to offer services to consumers, a professional must meet certain requirements and apply
to the state licensing board. In an effort to protect consumers, occupational licensing laws require
applicants to undergo education, gain experience through hands-on training, pass exams,
demonstrate good moral character, and meet other requirements. In theory, requiring
professionals to demonstrate their ability before practicing by meeting these requirements
improves the quality of services for consumers.
However, in practice, economists are unable to find evidence that licensing improves quality.(2)
Licensing creates a floor by preventing low-skilled professionals from practicing and harming
consumers. But it also reduces competition– the requirements designed to ensure quality also act
as a barrier to entry, reducing the supply of professionals by up to 27%.(3) Not only does this limit
quality improvements, it also increases the prices paid by consumers, which goes to the
professionals in the form of higher wages.(4)
Regulating Beauty
Beauty services, which includes cosmetology, esthetics, manicurists, and eyebrow threaders, are
heavily regulated. Regulations detail specifics about the facilities where the services are
provided, in addition to the qualifications of the professionals themselves. Cosmetology, along
with barbers, was one of the earliest licensed professions. On average, cosmetology licenses
require 1,440 hours of education, $182 in fees, and 2 exams.(5) Around 610,000 work as barbers, cosmetologists, and hairstylists, and 80,500 more work in skincare services as estheticians.(6)
Beauty professions do not require traditional 4-year college degrees, so they offer a path to
meaningful work for those with a high school degree. On average skincare specialists earn
around $37,000 per year, slightly more than cosmetologists.(7)
Beauty services covers a range of services to improve the health and look of the skin, hair, and
nails. Niche beauty services refer to a subset of simpler tasks from what cosmetologists and
estheticians normally provide and pose a lower risk of harm to consumers. They include natural
hair braiding, shampooing, hairstyling, and eyebrow threading. Eyebrow threading is a method
of removing hair from the eyebrow region that uses a cotton thread to pull out hair from the
follicle. Like other niche beauty services, it is often regulated by cosmetology boards. In some
states, professionals must be licensed as an esthetician to perform eyebrow threading. In other
states, there are specific licensing or registration procedures for eyebrow threading as a separate
profession.(8) A growing number of states allow the practice without any state-issued license and
choose less intrusive forms of regulation.
In states that require a license for eyebrow threading, the practice is typically included in an
esthetician's practice. To obtain an esthetician license, a professional must undergo an average of
605 hours of education in skin care techniques, which takes around 6 months. However, this
varies widely between states; the requirement ranges from 180 hours in Florida to 1,000 hours in
Alabama, Georgia, and Kansas. Esthetics programs are less expensive than cosmetology
programs, which cost an average of $16,923, but esthetics programs still typically cost between
$5,000 and 8,000 and often require borrowing to finance.(9) Because estheticians earn around
$37,000, the borrowing cost for education programs can act as a significant barrier to entry.
Although we do not have research that focuses specifically on eyebrow threading or niche beauty
services, there is work on barbers and cosmetologists that can help us understand the effects of
occupational licensing.
1. Kleiner (2000): there was little evidence that licensing increased earnings for barbers
when compared to bartenders.(10)
2. Adams et al. (2002): stricter licensing requirements are linked to higher prices.
Deadweight loss occurred from the transactions that did not take place because of the
higher prices and reduced supply.(11)
3. Timmons and Thornton (2010): stricter barber licensing leads to higher pay and fewer
barbers.(12)
4. Zapletal (2018): stricter licensing has no impact on wages or supply, but licensing
reduces entry into cosmetology and exit from it. States with stricter licensing
requirements have more cosmetology teachers and larger schools.(13)
5. Timmons and Thornton (2019): delicensing barbers in Alabama increased the number of
barbers, increased the number of barbershops, reduced the number of cosmetologists, and
reduced barber earnings.(14)
Table 1 shows the licensing requirements for eyebrow threaders in each state. The information
was obtained from "Beauty School Debt and Dropouts" from the Institute for Justice,(15) state
cosmetology board websites, and state statutes and administrative code. In total 18 states do not
require a license to practice eyebrow threading. Additionally, 3 states require simple registration
with the cosmetology board and no education requirement, which is much less burdensome than
licensing. Of the remaining 29 states, some officially define eyebrow threading as a service for
properly licensed estheticians only, while others make no mention, but the board interprets the
practice as regulated by the board. Figure 1 shows a map of eyebrow threading requirements.
Since removing the licensing requirement for eyebrow threading, states have not experienced a
surge in consumer injuries. So far, we see no evidence of lower quality services or consumer
harm resulting from delicensure. While cosmetology professional associations opposed
exempting eyebrow threading from licensure, consumer advocacy groups have not recommended
relicensing. No states have decided to relicense the practice since removing licensing.
Conclusion
The use of occupational licensing laws as a way to regulate professions has grown substantially
in recent decades. However, it is not always appropriate. In recent years, state legislatures have
begun to recognize that niche beauty services like eyebrow threading pose little risk to
consumers but create a significant barrier to entry for those looking to enter the profession.
Currently, 21 states allow professionals to offer eyebrow threading services without obtaining a
license, while 29 require them to first obtain a license either as an esthetician or for special
services.
Click Here for PDF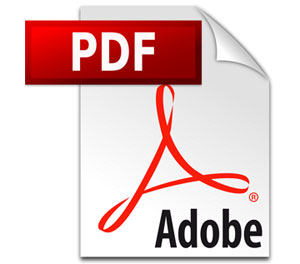 1 Kleiner, Morris M., and Evgeny Vorotnikov. "Analyzing occupational licensing among the states." Journal of
Regulatory Economics 52 (2017): 132-158.
2 House, White. "Occupational licensing: A framework for policymakers." Report prepared by the Department of
the Treasury Office of Economic Policy, the Council of Economic Advisers and the Department of Labor 7 (2015).
3 Blair, Peter Q., and Bobby W. Chung. "How much of barrier to entry is occupational licensing?." British Journal
of Industrial Relations 57, no. 4 (2019): 919-943.
4 Kleiner, Morris M. "The influence of occupational licensing and regulation." IZA World of Labor (2017).
5 CSOR database. https://csorwvu.com/find-occupations/
6 Bureau of Labor Statistics, U.S. Department of Labor, Occupational Outlook Handbook, Barbers, Hairstylists, and
Cosmetologists,
at https://www.bls.gov/ooh/personal-care-and-service/barbers-hairstylists-and-cosmetologists.htm (visited January
18, 2023); Bureau of Labor Statistics, U.S. Department of Labor, Occupational Outlook Handbook, Skincare
Specialists,
at https://www.bls.gov/ooh/personal-care-and-service/skincare-specialists.htm (visited January 18, 2023).
7 Bureau of Labor Statistics, U.S. Department of Labor, Occupational Outlook Handbook, Skincare Specialists,
at https://www.bls.gov/ooh/personal-care-and-service/skincare-specialists.htm (visited January 18, 2023).
8 For instance, Kentucky requires a specialty permit to provide Eyelash Extensions, Makeup Artistry or Threading
services, while neighboring Tennessee requires an esthetician license to legally offer eyebrow threading services.
9 Menjou, Mindy, Michael Bednarczuk, and Amy Hunter. "Beauty School Debt and Drop-Outs: How State
Cosmetology Licensing Fails Aspiring Beauty Workers." Institute for Justice (2021).
10 Kleiner, Morris M. "Occupational licensing." Journal of Economic Perspectives 14, no. 4 (2000): 189-202.
11 Adams, A. Frank, John D. Jackson, and Robert B. Ekelund. "Occupational licensing in a "competitive" labor
market: The case of cosmetology." Journal of Labor Research 23, no. 2 (2002): 261-278.
12 Timmons, Edward J., and Robert J. Thornton. "The Licensing of Barbers in the USA." British Journal of
Industrial Relations 48, no. 4 (2010): 740-757.
13 Zapletal, Marek. "The effects of occupational licensing: evidence from business‐level data." British Journal of
Industrial Relations 57, no. 4 (2019): 894-918.
14 Timmons, Edward J., and Robert J. Thornton. "The Licensing of Barbers in the USA." British Journal of
Industrial Relations 48, no. 4 (2010): 740-757.
15 Menjou, Mindy, Michael Bednarczuk, and Amy Hunter. "Beauty School Debt and Dropouts: How State
Cosmetology Licensing Fails Aspiring Beauty Workers." Institute for Justice Report. 2021