Knee Center Licensing Database Annual Snapshot: 2023
The Knee Center for the Study of Occupational Regulation began building and maintaining a database of occupational licensing requirements for professions in all 50 states and DC in 2017. Starting with 2023, we are releasing annual snapshots of our database of licensing requirements, allowing researchers and policymakers to follow changes in licensing requirements over time. This first occupational licensing snapshot includes 50 professions, ranging from physicians to barbers to crane operators.
We classify a profession as licensed if the credential is required to legally offer services in a profession and some education, training, or exam is required. We consider title protection, where only individuals who obtain the credential are allowed to advertise themselves as members of the profession, but anyone can offer services, as certification. Simple registration with the state without any education, training, or exam is classified as registration.
Moving forward, it is our intent to provide this snapshot annually. Our goal will be to continuously update the requirements for these initial 50 professions and also expand the professions included with each subsequent annual update.
Data Gathering Process:
The team began gathering data in May 2022 and finished in May 2023. Researchers relied only on information directly from state government sources, as data from others like industry groups is frequently out of date. Requirements are found in a variety of locations, including state laws, administrative codes, agency communications, and licensing board websites. The authority for licensing boards is created in statute, yet requirements can be found in statute, administrative code, or delegated to licensing boards directly. When information was not publicly available, researchers communicated with licensing boards directly via email or phone. For example, Colorado and Delaware do not announce licensing renewal fees publicly before the renewal date, so our researchers would email or call licensing authorities directly to get the renewal fees.
In an attempt to improve the usability of the data for researchers, this release removes the Notes tab for each requirement. This information can still be found and updated in our database for those who want more information. We also standardized the licensing requirements between professions. For experience or training requirements, we list the requirement in hours. Where states require years, we convert, using 1 year = 2,000 hours. Note: for physicians, surgeons, and podiatrists, this undercounts the hours of residency programs, which can be up to 80 hours per week. We relied on the common full-time working hours to make the requirements comparable across professions, unless full-time was explicitly defined as fewer hours in legislation. We also prorate each renewal fee and continuing education hour requirement to biennial.
Data Notes:
• For some professions (Acupuncturist, Natural Hairbraiders, and Shampoo Assistants), their practice is contained under another profession's license. In this case, we included the licensing requirements for the other profession.
• When professions require the completion of an education that is shorter than an associate degree, we classified that as a Certificate. The length of Certificate programs varies both between professions and within professions. For instance, an Auctioneer's Certificate is typically 80 hours, while an LPN's Certificate is around 500 hours.
• The variable Experience and Training includes hands-on education. So, barbers and cosmetology programs, but also clinical education for some healthcare professions.
• We created an Education Code, where 0 = no required education, 1 = high school diploma, 2 = post-high school certificate specific to the profession, 3 = associates degree, 4 = bachelor's degree, 5 = master's degree, 6 = doctorate degree.
• The continuing education hour requirements for APRN does not include the necessary continuing education to maintain an active RN license. It also does not include the necessary continuing education to maintain national certification with an APRN organization. It only contains the specific requirement for the APRN specialty.
• States with auctioneer apprenticeships do not have education requirements. In order to obtain a license, an applicant must complete the apprenticeship. We classified this as a certificate.
• The interior designer license in all three states requires a combination of 6 years of education and experience, with a minimum of 2 years of education. We decided to classify the education requirement as an associate degree, but you may find it more appropriate to consider the education requirements as stricter for some cross-profession comparisons. Some states require either a bachelor's degree or master's degree for certification, plus years of experience. We classified these as bachelor's degree.
• The SOC codes for each profession were obtained from the Archbridge Institute's State Occupational Licensing Index (Trudeau, Noah; Timmons, Edward. (2023). "State Occupational Licensing Index Report." Archbridge Institute. https://www.archbridgeinstitute.org/state-occupational-licensing-index-2023/)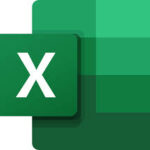 2023 Occupational Licensing Database
Suggested Citation: Norris, Conor, Kelley, Ethan, Carneal, Troy, and Timmons, Edward. (2023). "CSOR Licensing Database Annual Snapshot: 2023." Knee Center for the Study of Occupational Regulation.