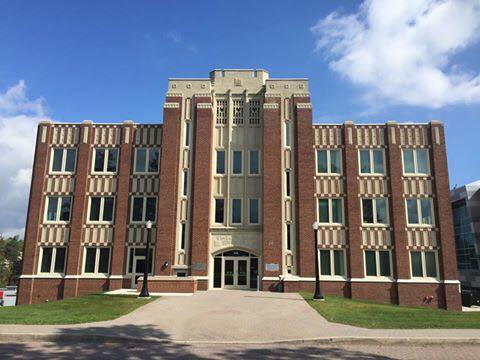 How We Started
Established in June 2016, by founding Director and Professor of Economics, Dr. Edward Timmons at Saint Francis University, The Knee Center for the Study of Occupational Regulation is an academic research center funded by a generous grant from The Knee Family Foundation and the Charles Koch Foundation.
CSOR is housed in the newly renovated home of the Shields School of Business, the Charles M. Schwab Hall, at St. Francis University in Loretto, PA.
Creation of a national database.
Raise awareness and encourage discussion.
Organize educational panels at conferences.
Encourage research.
Prepare reports for policy makers, academics and citizens.
Dr. Edward Timmons
Dr. Edward Timmons has dedicated his academic career to the study of occupational licensing.
In addition to writing his doctoral dissertation on the subject, he has published several peer-reviewed journal articles and policy papers on the subject. He has published op-ed pieces on the subject in several outlets including US News and World Report, The Philadelphia Inquirer, Tampa Bay Times, The South Florida Sun Sentinel and the Harvard Business Review. He has provided expert testimony on the subject in 2015 for the state of Indiana, and his research has been cited by the Obama White House, the Federal Trade Commission, and the US Senate.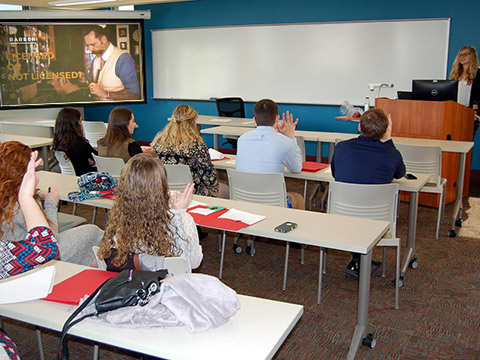 Occupations
---
Over 1,000 occupations are regulated at the state level.
(Council on Licensure, Enforcement and Regulation [CLEAR], 2004)
Statutory Provisions
---
There are more than 2,800 statutory provisions in different states.
(The Hamilton Project, Kleiner 2015)
Students
---
Over 300 students have been educated on occupational regulation through the efforts of outreach from CSOR directly.
(CSOR Annual Report, 2017)
De-Licensed
---
8 occupations have been de-licensed in the last 40 years.
(Monthly Labor Review, Thornton and Timmons 2015)
Estimates suggest that more than 22 percent of United States workers are directly impacted by occupational licensing regulation – a percentage that has grown from five percent in the 1950's. Research conducted by the Obama Administration has shown that such regulatory laws not only increase prices of services for consumers, but also do little to improve public safety.
The Center will aim to enhance public awareness regarding the impact of occupational licensing and encourage more discussion and research on the topic, by producing, updating, and maintaining a national database of occupational regulation that will be freely available to the public.
In addition to the creation of a national database, the Center will also organize educational panels at national research conferences across the nation, and prepare additional research reports for members of the academic community, policy makers, and citizens.
The Center currently has three full time staff members as well as nine research fellows at the undergraduate and graduate level. Fellowships for the center are available for students who are interested in economics and public policy. Student fellows will conduct, analyze, and present research that will go towards developing a national database of occupational regulation. Students will also have potential opportunities to travel and share their findings at national conferences. For more information on fellowship opportunities, please visit the CSOR page on the Saint Francis University site.